ART 8.510.000 Hydropneumatics shearsfor cutting steel
code:
8 510 000
- Cutting die machinery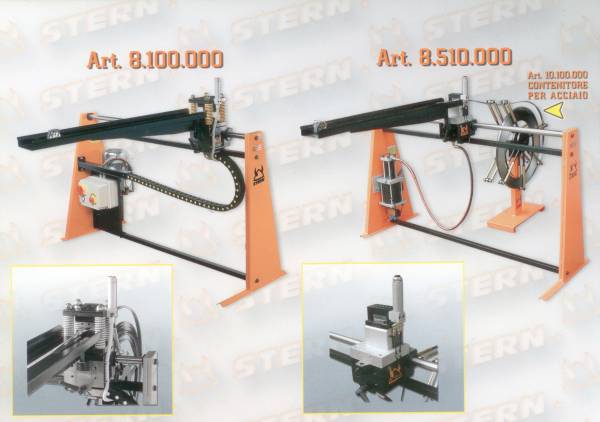 Hydropneumatic shears for cutting steel. Mounted on sliding rails with a range of 12 roll holders of stan­dard measure, easily replaceable and resharpenable blade with possibility of registering the degree of cutting-play.



Technical data:

Compressed air feed at 6 bar.

Cutting capacity: 32x3 mm.

Air consumption:1,5 N1 per cycle.

Dimensions : L=1600 P=150 H=1120.

Weight: 80kg about.