ART 28.306.000 Surface combo for welding
code:
28 306 000
- Cutting die machinery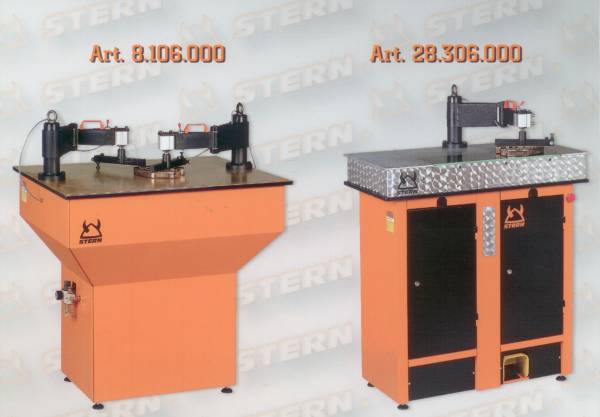 Large surface for welding with pneumatic operated double joint arms for the rapid and safe clamping of the die either with "bridge" and "bracket" positioned arm with adjustable surface in various heights, an interchangeable ring allows to rapidly pass to steel 50 mm heigh. Supporting surface of glazed brass, dimensions 1000x800 mm. entirely usable. The shape of the supporting structure allows a comfortable working position on the four sides.



Max clamping force for each arm with air feed at 6 BAR 1200 N (120 KG).

Compressed air feed Min 7 BAR.

Max plan dimensions mm 1000x800.

Supporting surface height from floor 950 mm

Max height 1210 mm.

Approximate weight KG 196.

On request it is possible to supply only the arm complete with the pneumatic part.