ART 8.105.000 Hydraulic Shears for traverses
code:
8 105 000
- Cutting die machinery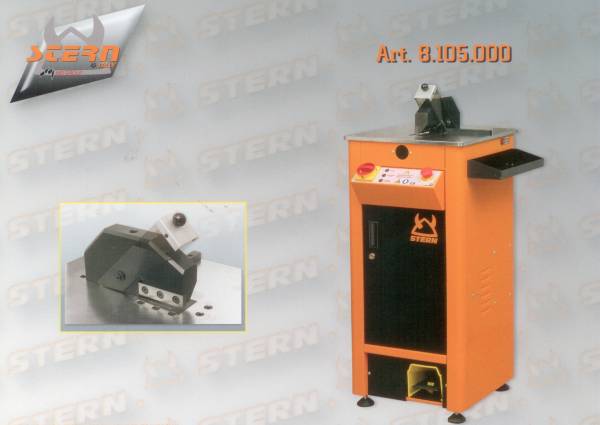 Hydraulic shears suitable for the straight or inclined traverses with side beat for square cut (90°). Pedal control and automatic timed stopping. Cutting capacity on sheet in Fe 37mm. 100x60. Max cutting capacity 100.000 N (10.000 KG). Centralized semiautomatic lubrication of the slide guides by measuring nozzles.



Engine power 155 KW (2HP).

Standard Voltage 380V, 3F, 5OHLZ.

Dimensions in mm. 45x450x1150.

Approximate weight 146 KG.