ART 8.104.000 Hydraulic Puncher
code:
8 104 000
- Cutting die machinery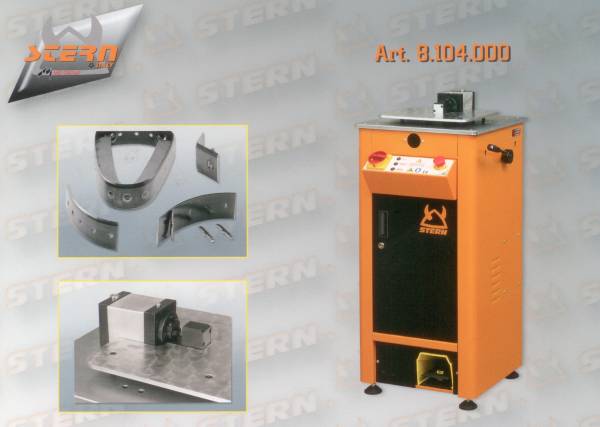 Hydraulic punching machine for steel drilling by dies with thickness max 2,5 mm. Regrindable matrix and punch, easy to be replaced, with wide range of diameters and slots either horizontal and vertical. Max diameter of punch´s body 10 mm (molds not shown on the catalogue sup­plied on request). Supporting surface with rapid stick-slip-variation of the distance from the punch´s axle for drilling of steel 19-20-30-32 thick. (thickness 50 on request). On request, accessory to be assembled on surface for drilling with pitch beat. Pedal control with automatic timed stopping.



Max. thrust on punch 30.000 N (3.000 KG).

Engine power 1,5KW (2 HP).

Standard voltage 380 V,3F,50 HZ.

Dimensions in mm. L=450 P=520 H=1100.

Approximate weight 96KG.