ART 10.700.000 DRAGGING STRAIGHTENING SHEAR
WITH AUTOMATIC SYSTEM FOR STEEL IDENTIFICATION AND CONTROL BOX
code:
10 700 000
- Cutting die machinery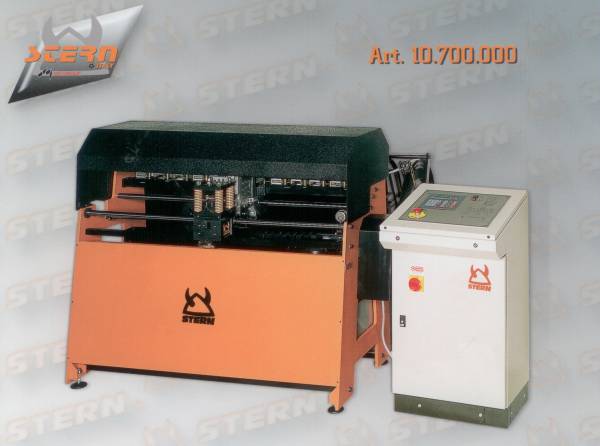 Hydraulic shear for steel with mechanism for straightening and cutting to measure, automatic cycle for single pieces and series, automatic identification of steel type, keyboard setting and positioning with display, capable of receiving data directly from the external computer or the scanner. Control box and synoptic commands incorporated into a panel separated from the machine.



TECHNICAL DATA:

Cutting capacity max: 50x4 mm.

Containers for steel: no. 12.

lstalled electrical power: 2 kw.

Hydraulic reservoir capacity: 35 lt.

Dimensions: L= 1850; D= 750; H= 1360 mm.

Weight: 460 kg approx.