ART 8.306.000 Symbolic numbering machine
code:
8 306 000
- Cutting die machinery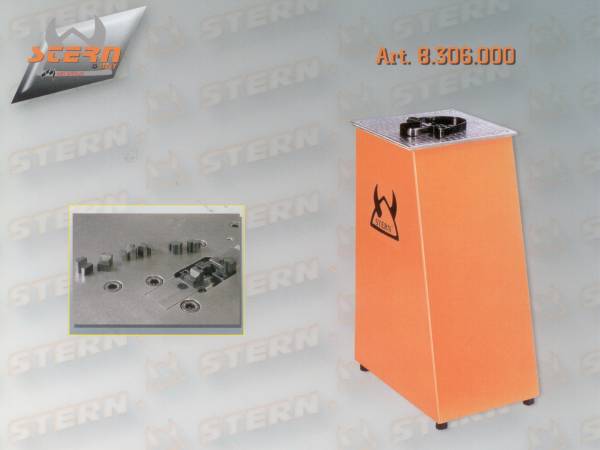 This machine permits cuts to be made on steel when hot. With its star-shaped device round, square or pointed cuts can be made without the device being removed, but simply rotated.



Technical data:

Size: L=450 P=620 H=920 mm.

Weight 62 Kg.